About the writer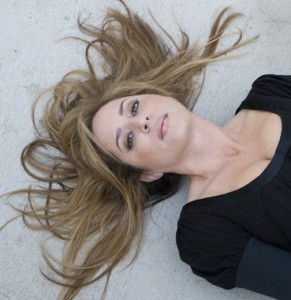 Writer, filmmaker, scream queen, zombie expert, dancer and DJ-in-training
I'm laid back and even-keeled but every once in awhile my inner-Swedish-demon emerges to boil bunnies, fry iguanas, bomb Priuses and pit angry piranhas against each other in close quarters. I think PETA and veganism are both gay—and not in a good way. I shoplift every once in awhile just to keep a hand in but never get caught. I avoid political conversations because it's best to hide my inner redneck from the public. I can run in heels forever and would rather commute on my pink beach cruiser instead of driving.
I invented the solo dance party. Punk rock and hip hop get me going, house makes me party, classic rock relaxes me and Motown makes me chill. I love my glock and AK equally, obsess about my machete and live in sky high stilettos that double as stealth weaponry.
I love roller skating, horror movies, traveling, baking and eating cupcakes, watching sports, taking photos of poodles pooing, reading, cooking, surfing and Pilates. I play tennis, poker, Monopoly and spin the bottle. Tequila makes me crazy, red bull makes me dance and frozen pink lemonade inspires me for days. If I could, I'd run with the bulls daily and I'd rock blue hair. But trust me, it doesn't look good on me, I've tried it.
If you want the key to my heart, bring me chocolate silk pie, put air in my bike tires and jump in the ocean with me late night. You only live once so make it count, savor each moment and never give up.